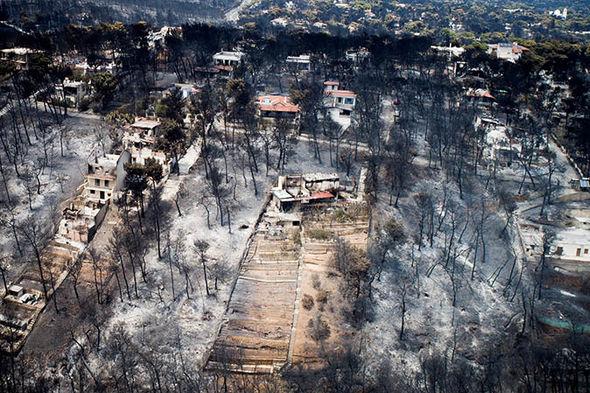 The Emergency Euro-Mediterranean Encounter, an international gathering of revolutionary Marxist workers' parties and organisations from Europe, North and South, the Middle East, Russia, Africa and Latin America convened in the evening of Monday, 23rd July 2018 to open its deliberations to last three days in Erethria, Greece, unaware of course of what was to happen that very night. We woke up Tuesday morning to learn to our deep consternation that, the night before, fires had ravaged several areas of Greece and, in certain localities, took a very high toll in terms of human lives. At the time of writing the figure of those who have passed away, had reached an astonishing 76, in addition to a legion of injured, burnt in the fire, hundreds or perhaps thousands of homes scorched, whole communities destroyed.
We are immensely shaken by this tragedy that has befallen the Greek people. We humbly present our condolences to those who have been left behind by the deceased. We extend our best wishes to those who are suffering as a result of their burns. We extend our solidarity and sympathy to the people of Greece. 
We understand that this is not just a "natural disaster", but a catastrophe of human making and, as some of us come from member countries of the European Union, we hasten to point out the responsibility of the Troika, that is the European Commission, the European Central Bank, as well as the IMF, in slashing all public services in Greece and impoverishing the country at large, of which this catastrophe seems to us be a direct consequence.
As representatives of the political movement of the working classes of our respective movements, we delegates from Spain, France, Italy, Finland, Russia, Turkey, Iran, Argentina, South Africa, and Greece, we feel one with our Greek brothers and sisters and resolve to redouble our efforts so that in the future, no peoples, not Greek nor others, will have to suffer this kind of tragic event again.
May the memory of those who, in the face of the blazes that descended on them on the beach, died clasping to and embracing each other in mutual encouragement unforgettably teach all of us the value of true human solidarity.