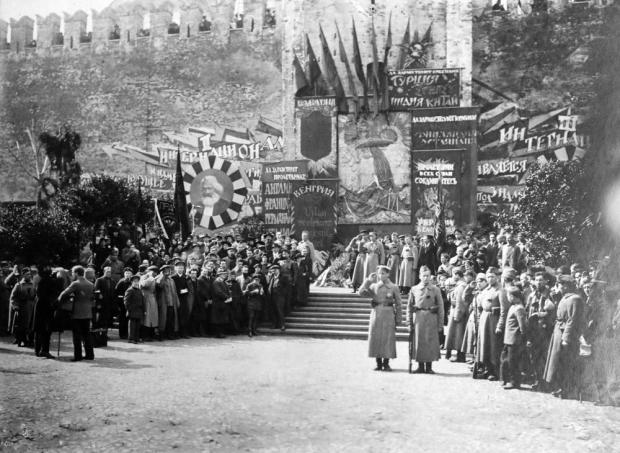 Joint communiqué of the International Socialist Center Christian Rakovsky and the RedMed web network
The International Socialist Center Christian Rakovsky and the RedMed web network celebrate the common day of solidarity and struggle of the international working class and its allies. From Havana to Calcutta and from Paris to Cape Town, workers of all countries unite today in their effort to create a better world for all who labour in order to stay alive. The final end of all this struggle is the world socialist revolution and total emancipation for all those oppressed. 
Capitalist imperialism has long become a barrier in the way of the further development of humanity. It is now moribund and threatens to carry all humanity and all living nature to catastrophe and even extinction. The profound economic crisis the world is going through is at heart an expression of this.
In its desperate search for a way out, capitalist imperialism is preparing the ground for fascism and war. The rise of an entire spectrum of racist and retrograde governments is but an outward manifestation of this blind alley. The same is true of the war in Ukraine, a war that is the result of three decades of encirclement of the Russian Federation by NATO imperialism. This is a proxy war led by the Ukrainian leadership on behalf of and with weapons, intelligence, reconnaissance and tactical advice provided by the US, the UK and the EU. Imperialism once again threatens the entire humanity and all living species with death and destruction.
We must move in all countries of the world to stop this approaching catastrophe. Let us bring together all the forces of the working class and the oppressed in order to bring down this reactionary world system.
Long live international solidarity!
Down with NATO! Down with fascism!
Long live the world socialist revolution!
International Socialist Center Christian Rakovsky RedMed web network
1 May 2023